Netflix and Ubisoft team up to deliver three exclusive mobile games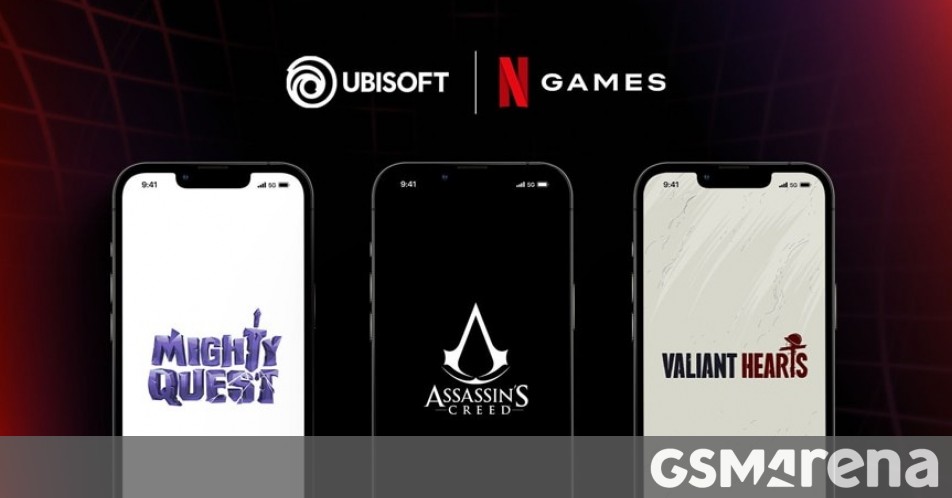 Netflix isn't giving up on its Games division, even though it has failed to attract a large user base (this August, Apptopia reported seeing 1.7 million daily users). During the Ubisoft Forward 2022 event, the streaming service and French video game company announced that they are working on three exclusive mobile games based on popular Ubisoft titles.
There will be a new Valiant Hearts game scheduled to launch in January 2023. It will be a new story (a sequel to the award-winning game Valiant Hearts: The Great War), but will be led by the original core team, so you can expect the same high quality (The Great War is 95% Extremely Positive on Steam and 4.8/5 on Epic Games).
The next step is a Mighty Quest game that will be based on the hack 'n slash action game while drawing inspiration from roguelikes. This will be released later in 2023.
The third game is a Assassin's Creed title, but Ubisoft and Netflix did not reveal any details about it. The streaming service is working on a live TV show that could be game-related (similar to its stranger things Games).
If you haven't heard of Netflix Games until now, it allows members to download some games for free through the Netflix app. There are no ads and no in-app purchases. So if you have Netflix you might want to check it out, the company is aiming to add up to 50 new titles by the end of this year.
spring | Going through